Bio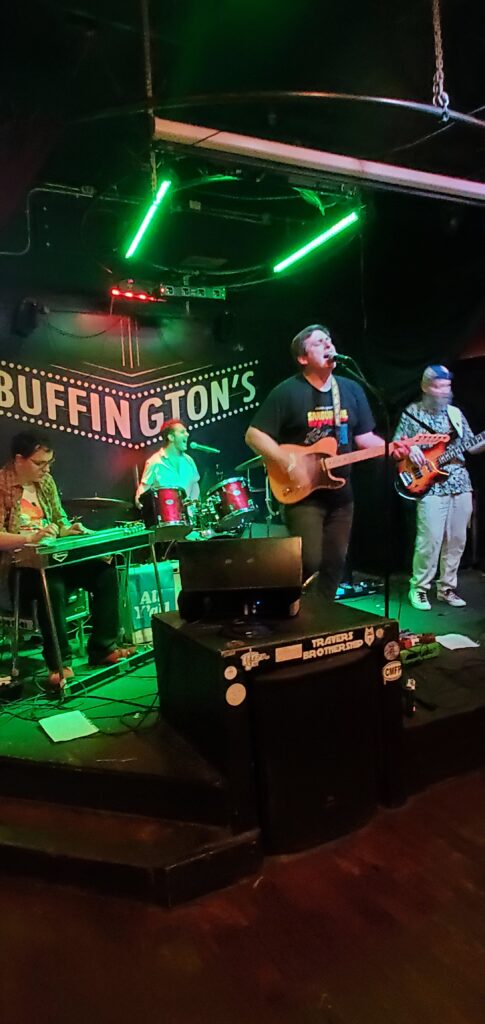 When Brad Gerke was about 5 years old, his Grandmother from Chatsworth, GA visited his family in Florida. At some point she asked him to get her something "from in yonder," to which he replied "Nana, we don't have a yonder." Around 20 years later, it dawned on him that the music he writes is exemplified by that conversation. His roots are deeply southern and steeped in tradition, but his life has been mostly modern and suburban. So he chose the name "No Yonder" for his band.
Blending the sounds of folk, rock, and emo, No Yonder puts a southern spin on indie sensibilities. Gerke calls on diverse influences to reconcile his rural and suburban experiences, creating characters and stories depicting joy, failure, and the pitfalls of being human. Drawing comparisons to Wilco, The Mountain Goats, and Bright Eyes, No Yonder's lyric-heavy indie rock is based in Atlanta, GA.
No Yonder recorded their debut album, "autofocus," at Maze Studios in Atlanta and released it August 27,2021. The band is preparing to record their second full-length in 2023, with a release planned for the Fall. The band's lineup features Brad Gerke on vocals and guitar, Tyler Key on guitar and pedal steel, Aaron Roth on Bass, and Ryan Moore on drums.
Socials